Prupich
New neighborhood of the city of Prerov. It is both park with meadow and the vivid city at the same time. It is a sports area, a place t

o work or place for a culture.

We propose city that is green and ecological. A new neighborhood for people with the least traffic. 
The new zone of Prerov is based on a pragmatic urban principle guaranteeing contact with nature, with network of walkways and optimal use of public spaces. We propose an open city-forming public space. Our goal is to create a new greener neighborhood with mixed activities and program to reach different age and social population strata, the place not only for city residents but also for visitors throughout the day. We are thinking solutions that reduce impact of transport on the territory, that are sustainable and adaptive to climate change. The proposal considerate re-urbanization and expansion of the new zone towards the train station and looks for a way to implement it. We think urbanism as an expandable square grid.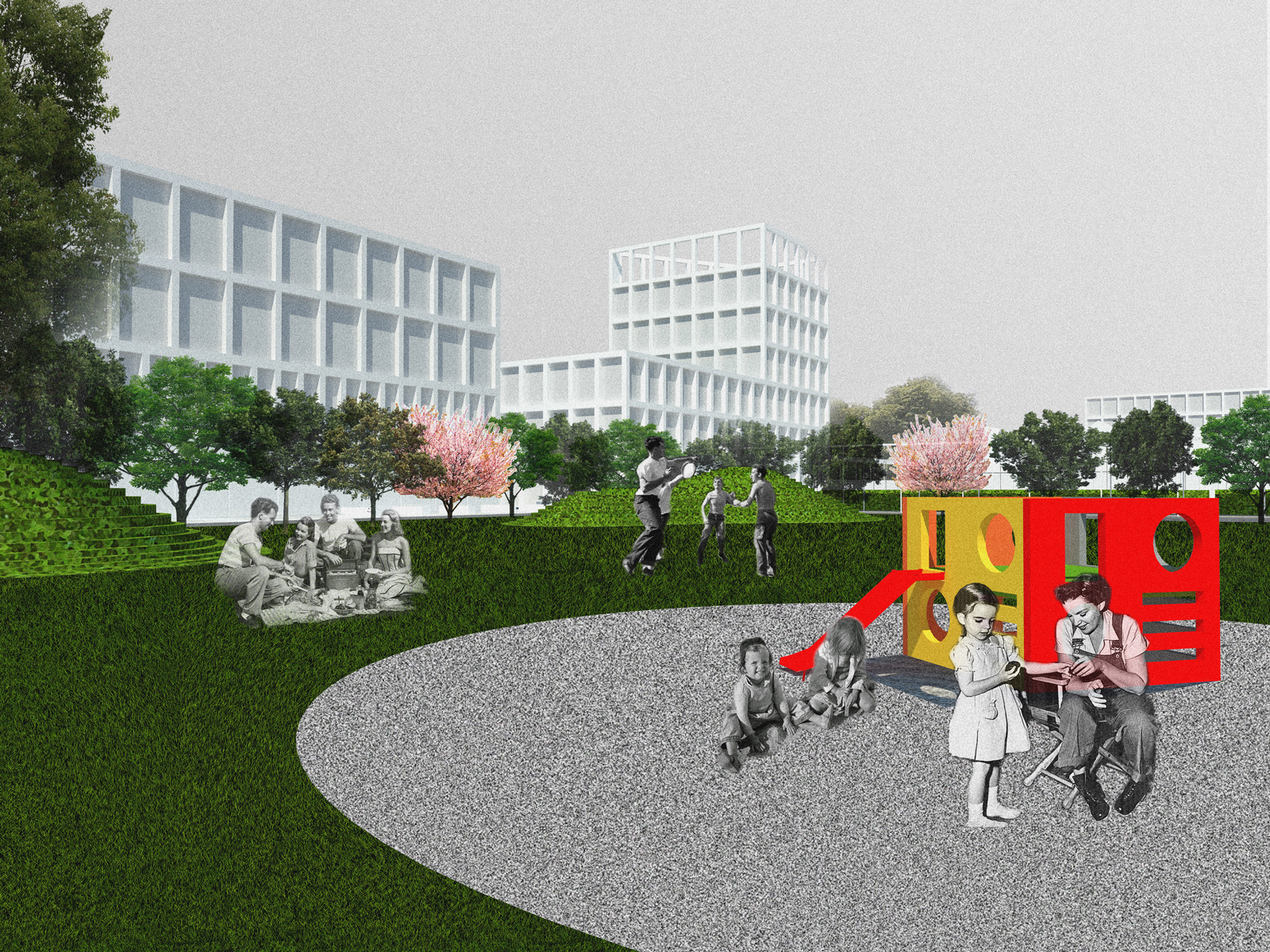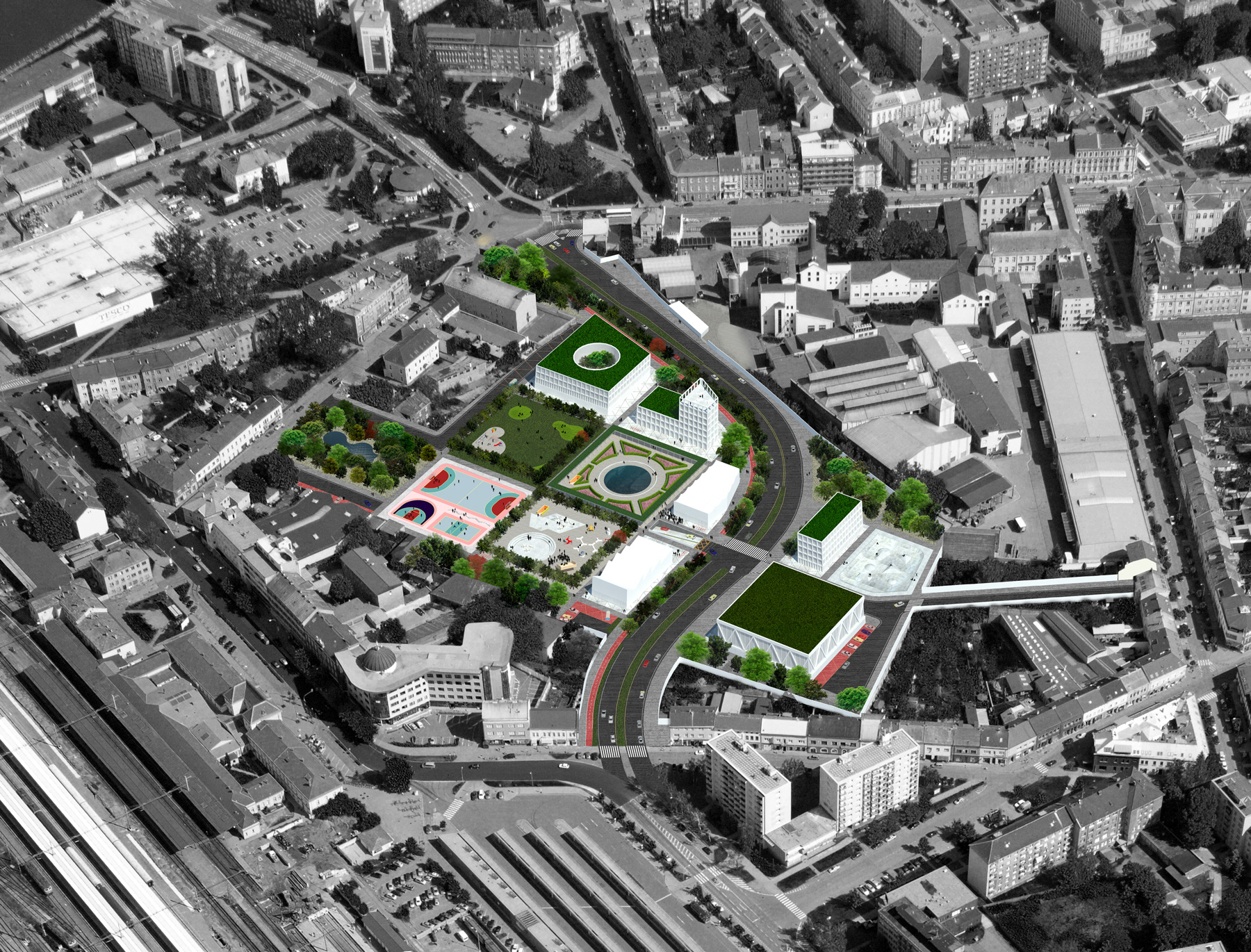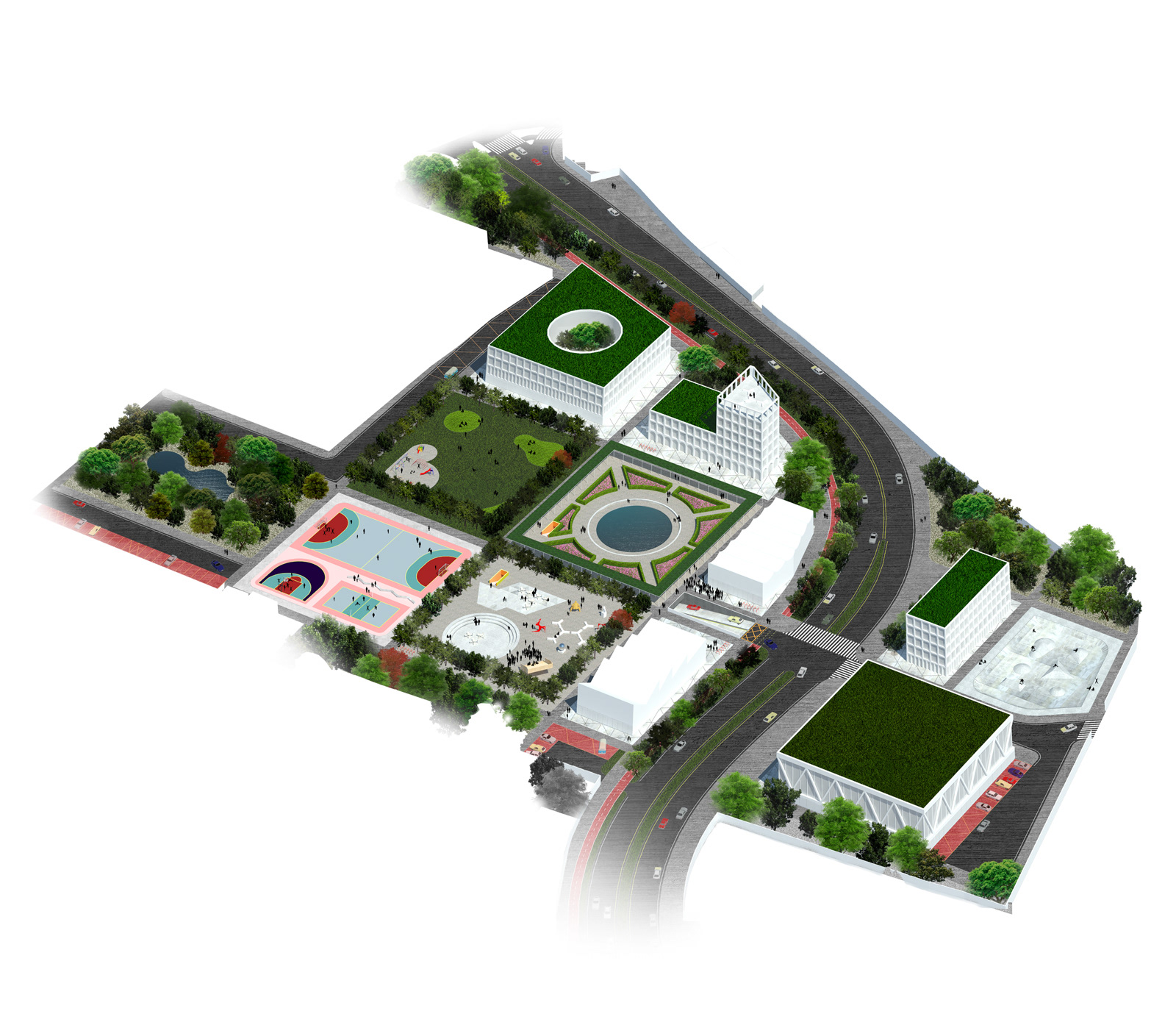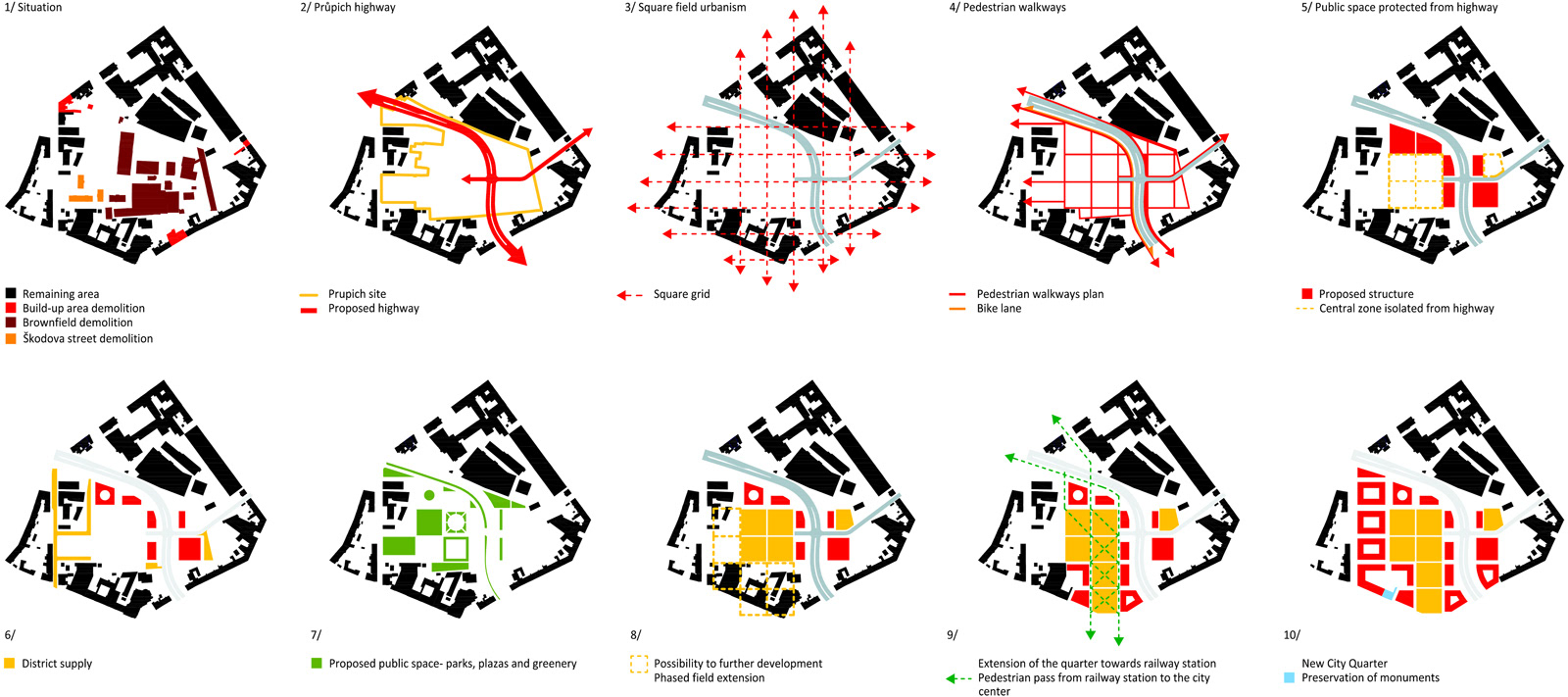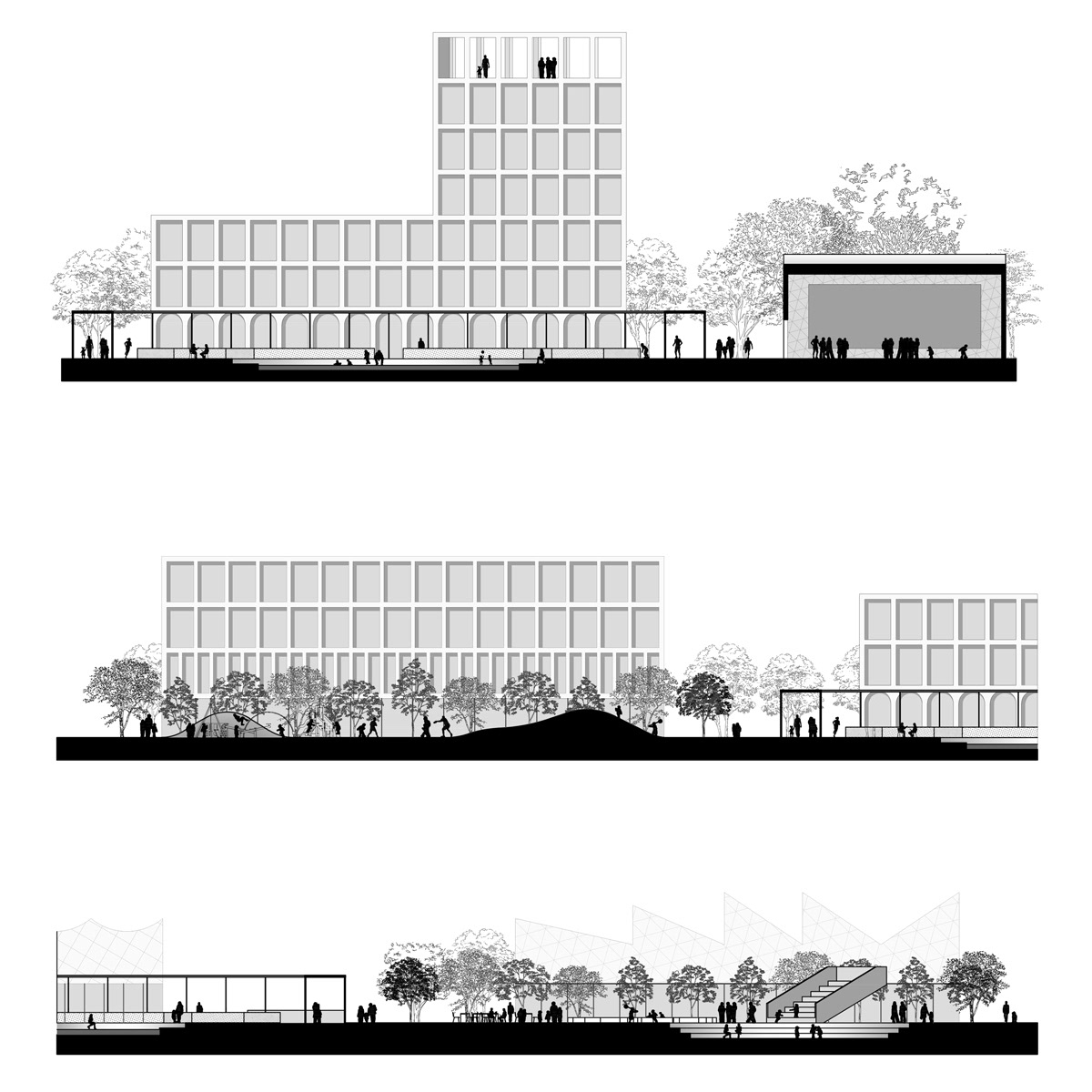 1/ Plaza with market and the city hall
2/ Relax square with the library
3/ Square for culture events with the Factory (Kulturfabrik)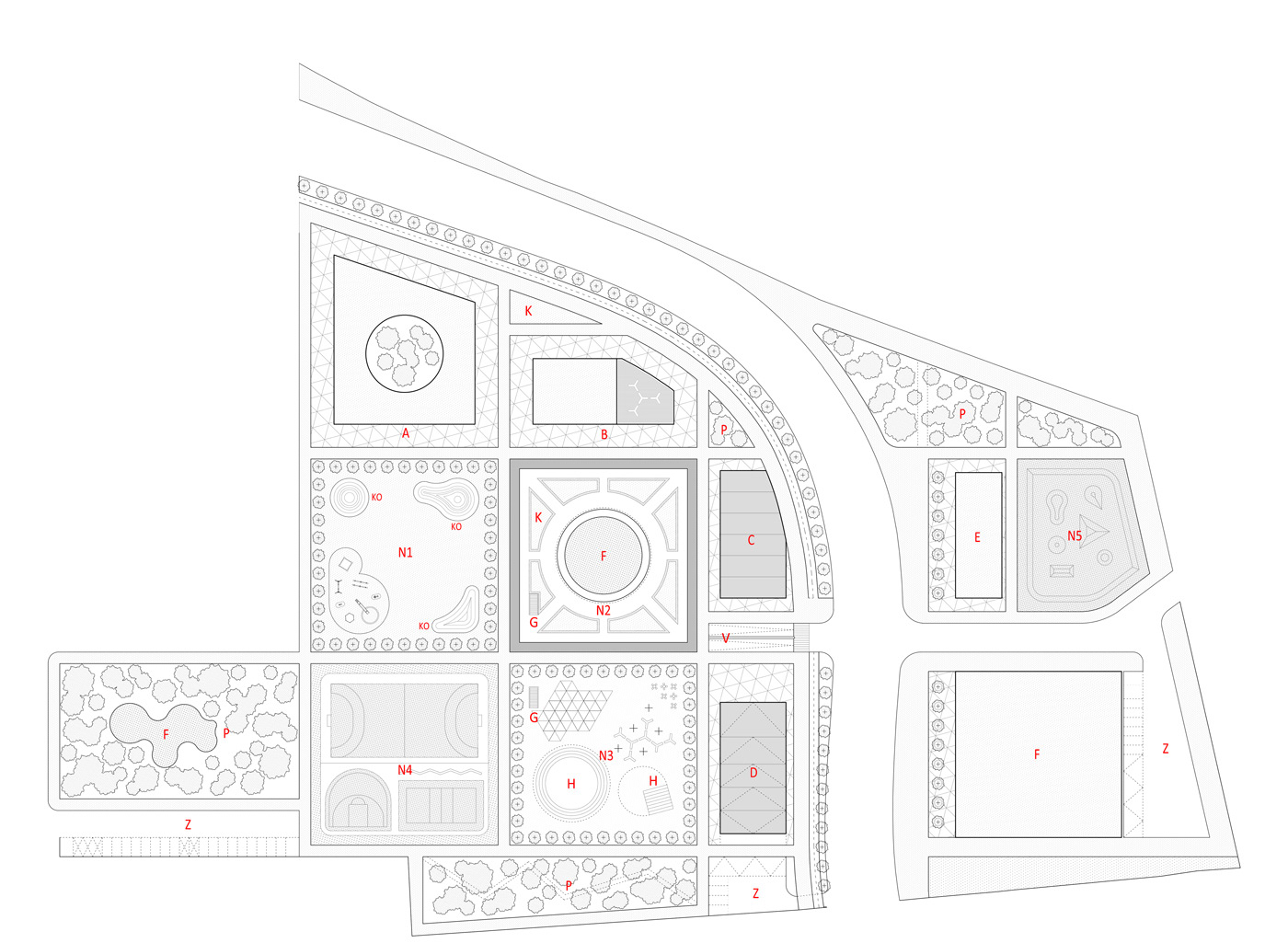 A/ Library                                    N1/ Relax square
B/ City hall                                  N2/ Plaza with market
C/ The Factory 1                        N3/ Square for culture
D/ The Factory 2                        N4/ Sports Square
E/ Offices                                   N5/ Skatepark
F/ Sports hall