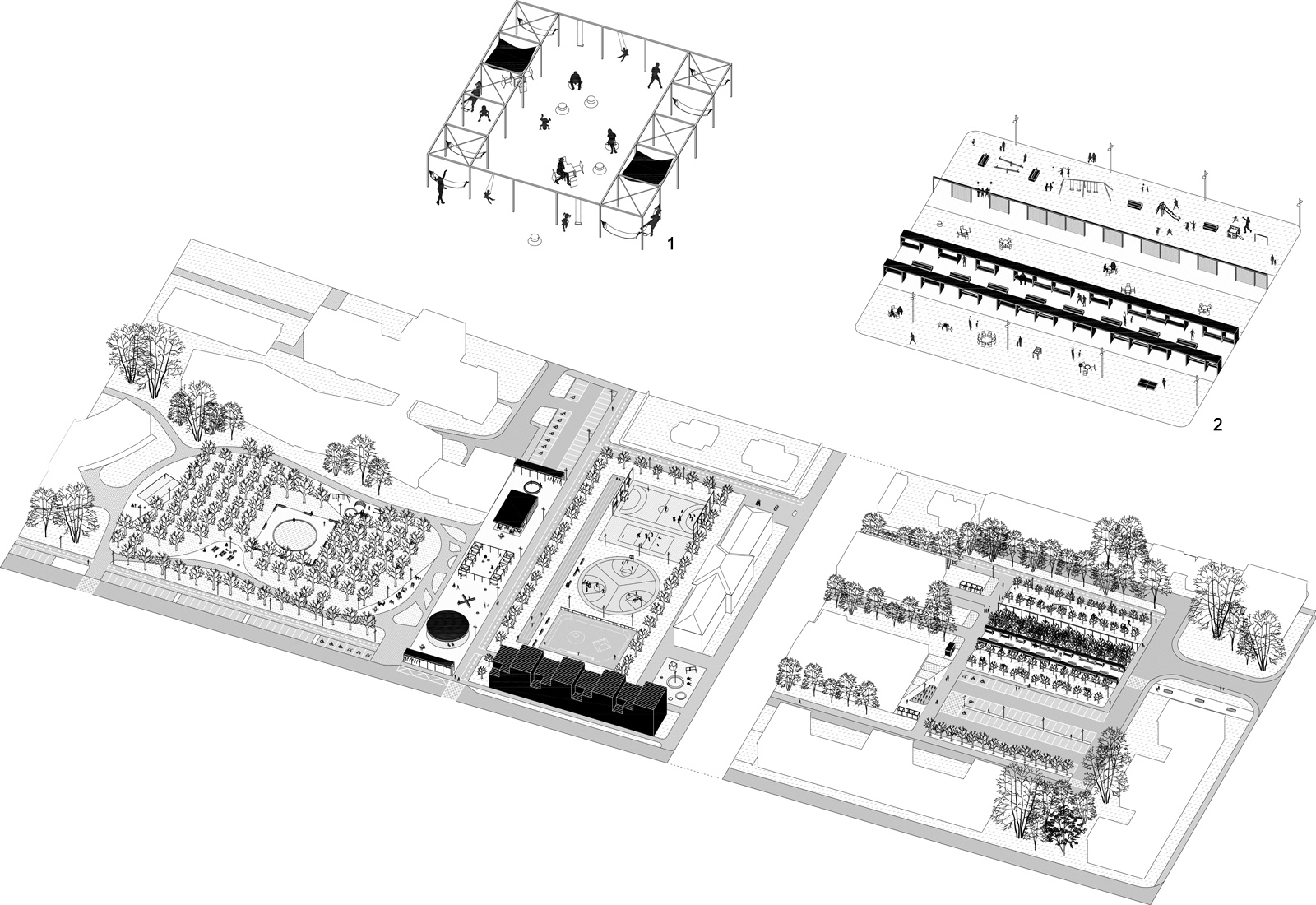 1/ Pavilion. Spatial construction
2/ Gardens. Diverse activities with market
Vysoké Mýto



Our aim is to create a new public space on the western edge of the city. New Mýto is originally abandoned casern area, historically isolated from the city.
We design each zone as a single unit with one function. We propose four major zones - a park, transit zone with pavilions connecting north with south, a sports complex in the middle and Masaryk Square in the East. We merge all these zones into a single entity with a clear division of functions. This creates a new urban area that naturally connects eastern and  western part of the city and the northern residential area with a settlement south of casern. We propose this quarter in contrast to the historical center, add missing features and create opportunity of spending free time, meet, play or do sport. The proposal also takes into account the possibility of expansion for the future.
1/ Park
2/ Transit sector with pavilions and meeting point
3/ Sports fields with running track